Susana Freitas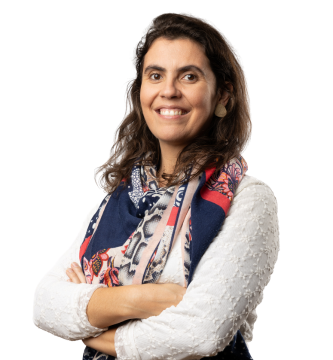 General Manager
Communicative by nature, it was in this area (communication) that she graduated from the Instituto Superior de Ciências Sociais e Políticas. Transparent, combative, resilient and focused are all characteristics that can be seen in her way of being.
She is a born public relations professional and it is in this field that she feels like a real fish in water, having evolved professionally through companies and roles that have made her grow in the world of communication and marketing, such as Baviera - Salvador Caetano Group, C&C - Consultores de Comunicação, and YoungNetwork Group.
The energy with which she faces each challenge is contagious and the focus on results a constant. She believes that it's the details that make the difference and is known for her sensitivity, assertiveness and pragmatism. Sometimes a detail changes everything, she believes. Positivity and confidence are part of her dictionary and it is with these premises that she faces her life.