Raquel Relvas Neto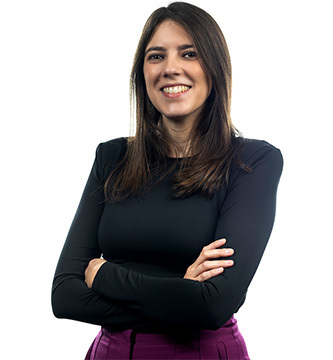 Press Officer
With a degree in Information Sciences from Miguel Torga Superior Institute, she specialized in Luxury Tourism Management at ISEG.
Until 2021, she was chief of Publituris specialized newspaper and Publituris Hotelaria magazine, dedicated to the hotel sector.
In early 2022, she joined the Jervis Pereira team as Press Officer, which proved to be a huge asset to the company, since Raquel had the perfect profile for the functions she now performs - she knows the problems of tourism, the type of communication that fits the area, what journalists are looking for and the best angles of approach to captivate them.