Cláudia Lopes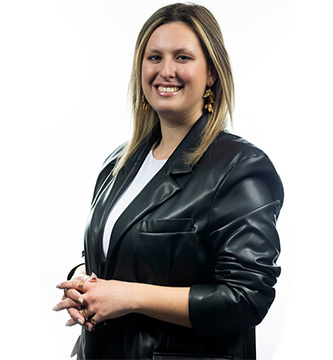 Communication Consultant
Graduated in Social and Cultural Communication from the Portuguese Catholic University of Lisbon, where she specialized in Organizational Communication, and from Utrecht University in the Netherlands, in 2019, and later continued her studies with a Master in Marketing.
Enthusiast for digital communication, she is a declared digital addicted. She started her journey at Jervis Pereira as a Social Media Manager and later embraced new challenges by joining the company's staff as a Communication Consultant, responsible for clients in the agro-food industry.
Extroverted and always in a good mood, she loves fashion, meeting new people, traveling and a good sunrise.